Wayne's IT Services offers the following Services
Online Computer Diagnostic and Optimization
Online Computer Training
Online Computer Coaching
Carbonite Computer Backup
Bitdefender Internet Security
Online Diagnostic
The Online Diagnostic service includes the following procedures.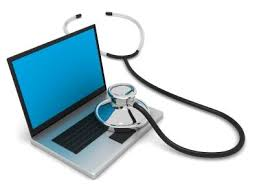 Connect to computer to examine  system setup, applications running in the background, services running, applications installed and other areas that affect computer performance
One-on-one review of the results.
Provide suggested steps to improve your computer's performance
Online Computer Training consists of opportunities for students to learn more about such topics as Internet Safety, Basic Computers, and using Office Suites
Online Computer Coaching is available on a limited basis. There a often more than one way to do tasks on a computer. Picking a coach you can trust and following his or her advice is the best way to learn computer basics. I use online tools to help students grow in computer knowledge.
Carbonite Backup – Backing up important files and photos is very important in prevent tragic loss of these precious items. Pick a backup plan that suits you and protect your files. I will install and support the products for an additional charge. There are also free apps for both Apple and Android devices to access your backed up files and photos anywhere.
Bitdefender Internet Security – I offer Bitdefender as a resource to protect your computers from malicious malware and viruses.  You can purchase from me or go to the Bitdefender site and purchase the software yourself. There are also other antivirus software solutions. The important point is protect your computer.